Screencast
The tutorial below is outdated. There is an updated and more detailed version here: Installation and Setup
Introduction
Installing WP-Lister requires these steps:
connect WP-Lister with your eBay account
update site specific eBay details like shipping and payment options
download the eBay category tree
The Install Wizard
After you have uploaded and activated the plugin you will see a message when you first visit any WP-Lister page, saying that you need to connect WP-Lister with your eBay account: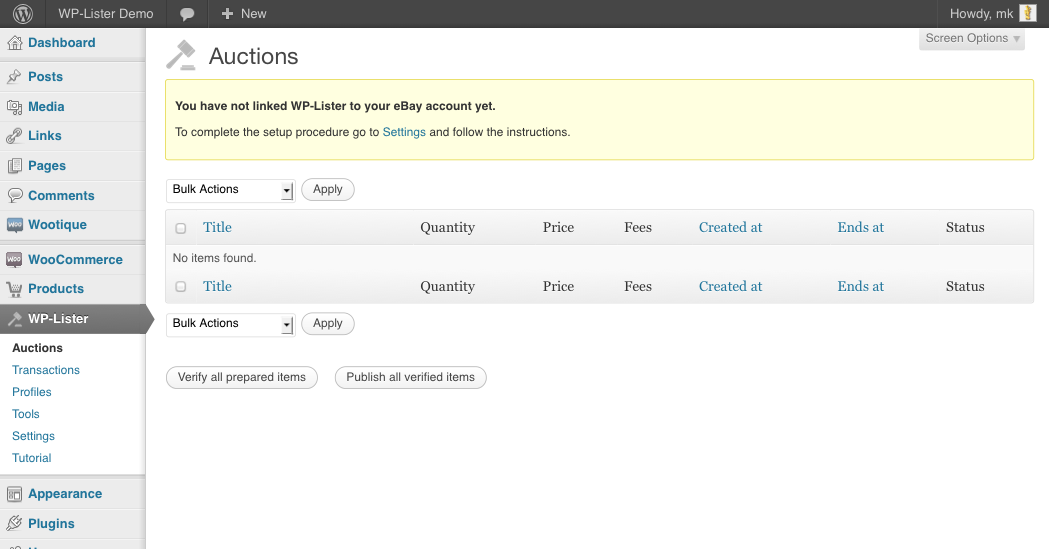 1. Connecting with eBay
Go to "Settings", select your eBay site, save settings and click on "Connect with eBay":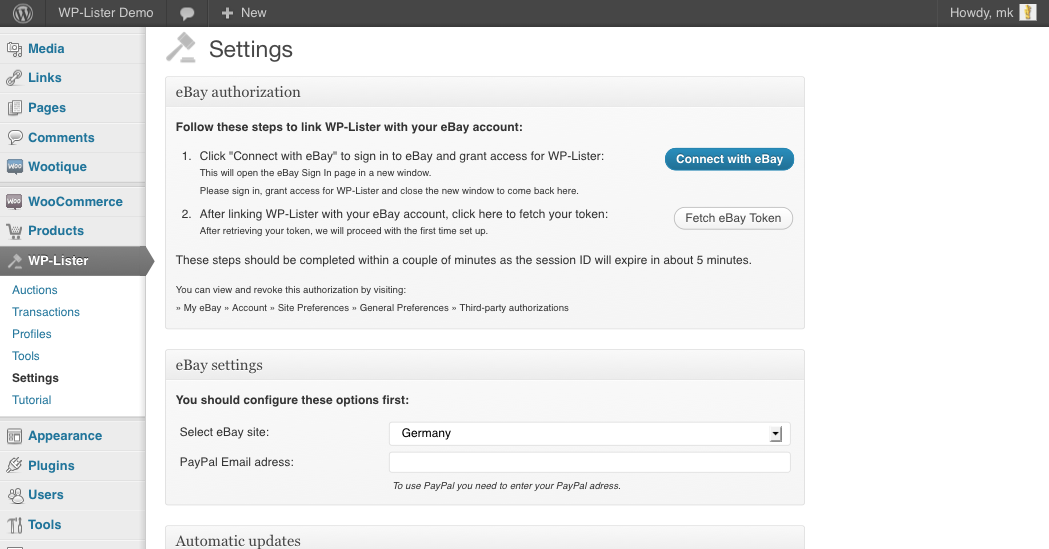 This will open the eBay login form in a new browser tab. After you log in to the eBay account you wish to use for listing items with WP-Lister, you will be asked to grant access to the application: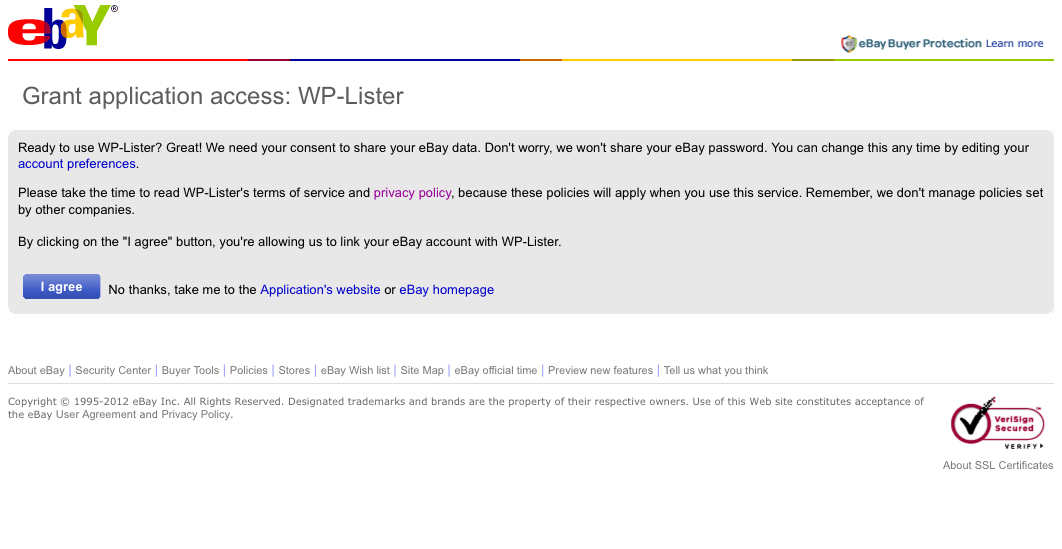 Click "I agree" and if everything went right, you should see a message that you can close this browser tab now and click on "Fetch Token" on WP-Listers settings page.
The whole process should be completed within about 5 minutes since the eBay session doesn't last very long.
2. Update site specific details
WP-Lister will now downloads some data from the eBay site you selected. This includes shipping methods, payment options and more.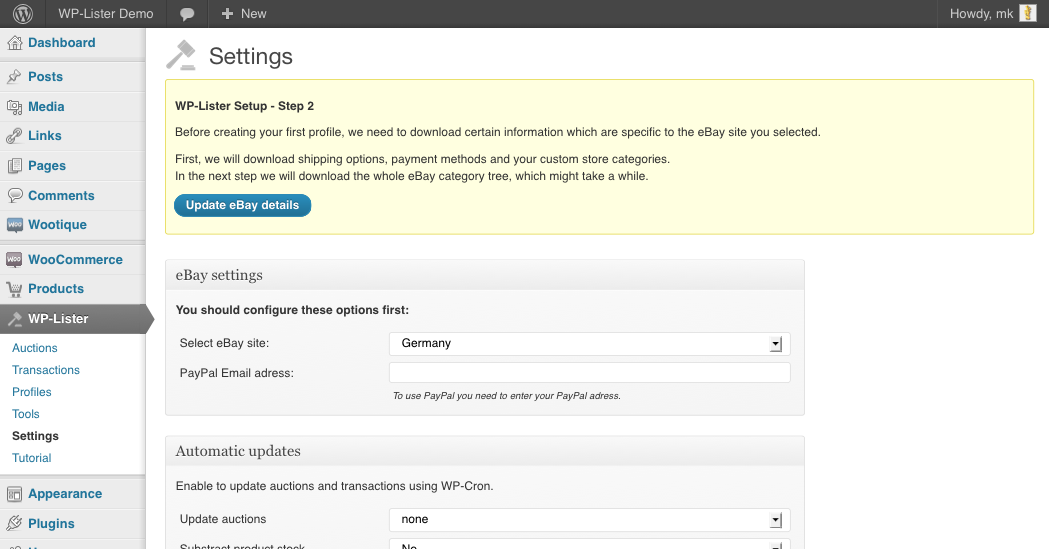 3. Download eBay categories
As the last step, WP-Lister will download the full eBay category tree. Depending on your site, this will include 10.000 to 20.000 categories might take a couple of minutes – maybe more on shared hosting.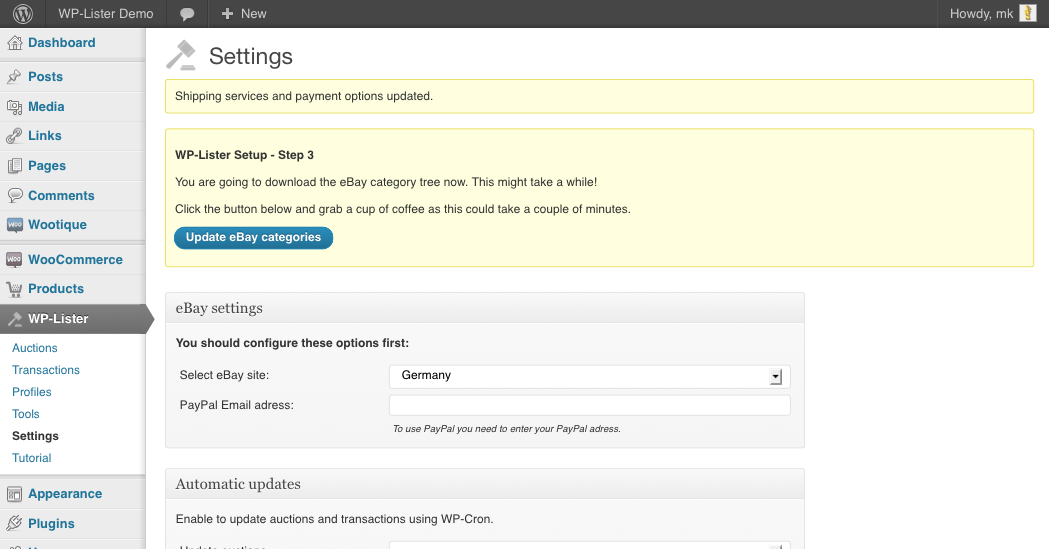 Congratulations, you're done installing WP-Lister.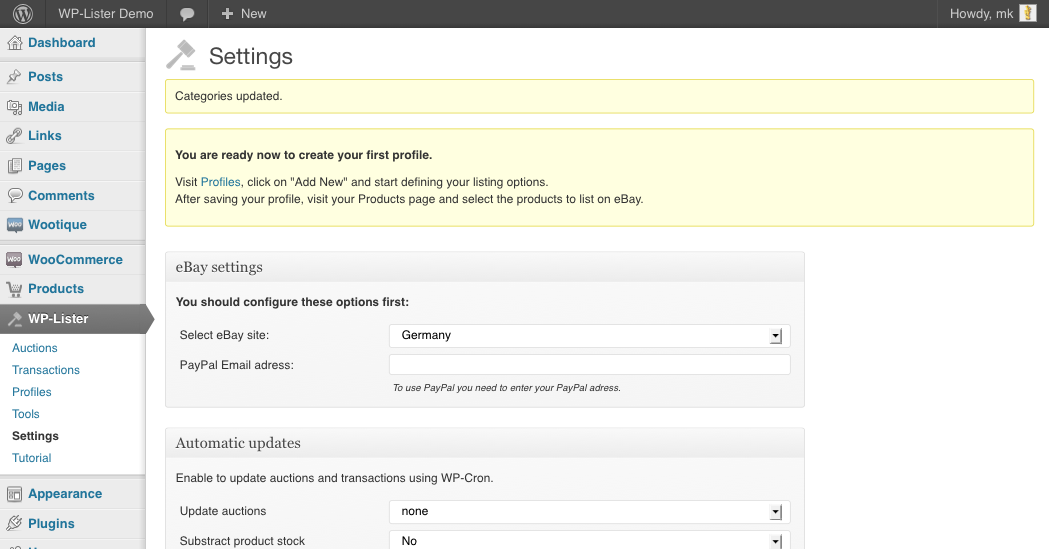 Before listing items, you'll want to set up at least one profile, which acts like a configuration template for your listings. Basically, you'll set up all the different listing options in a profile and then apply this profile to as many items as you like.
You can even change a profile after you listed your items, reapply this profile to these items and revise the listings on eBay.
More on this will be part of another tutorial – coming soon.