[threecol_two]NOTE: This plugin has been discontinued. Please consider migrating to WooCommerce.
The Problem
You are a site administrator who runs an e-commerce site for a client using WordPress and the WP e-Commerce plugin.
You've set up an account for your client so he can manage and edit his products. Chances are, you tried and give this account a non administrator role so he cannot accidentally destroy the site and is much less confused by all the admin options and menus. Probably you tried it with the "editor" role.
You were happy at first with this new safe and clean "editor" account – until you realize this account no longer has access to the "Sales Log". Which is obviously required by your client.

The Solution
We developed a small plugin that fixes this exact problem.
Just download WPEC Sales Access, install and activate it and the "editor" role will have access to the Sales Log: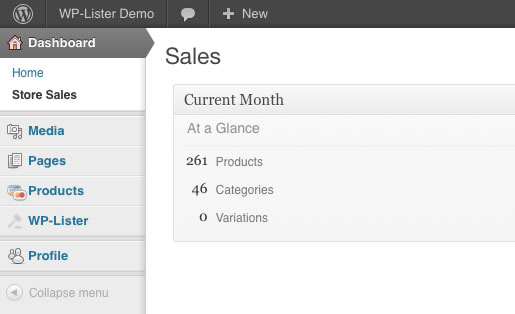 Future versions will include an option to choose which role should access the Sales Log, but for now it's basically Plug&Play.
Other Notes
Maybe you did some research but google only came up with hacks that involved changing the source code of WP e-Commerce – which is a bad idea, since these changes will vanish on the next update.
Finally you gave in and gave your client an administrator account and you used something like Adminimize to hide some menu options.
This should not be neccessary at all and maybe this will be fixed in a future version of WP e-Commerce.
Until then, we're happy if our plugin helps you with another of these little quirks.
NOTE: This plugin has been discontinued. Please consider switching to WooCommerce.
[/threecol_two][threecol_one_last]
WPeC Sales Access
Version: 1.0
Date: March 17, 2012
Author: Matthias Krok
Tested on: WPeC 3.8+
[/threecol_one_last]